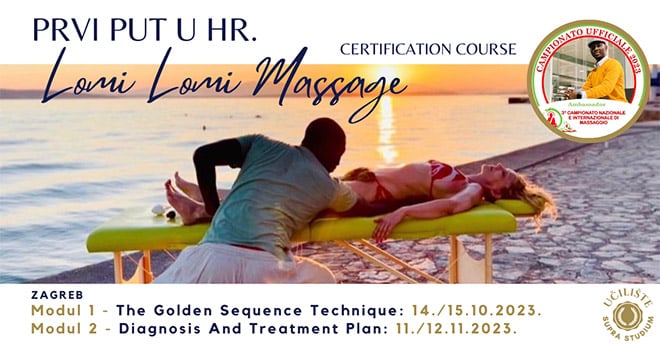 Introducing the original Hawaiian diagnostic and therapeutic healing concepts, specially developed for masseuses and holistic therapists.
The Lomi Lomi massage is verified and used by the World Massage Council as the MOST RELAXING form of massage on the planet.
In two days you will learn the EXACT SAME lomi lomi technique I used to win three times gold medals at the World Massage Championships in Europe, Mexico, and India.
Steal my significant 1-hour massage strokes and become the most wanted massage therapist in your area.
HERE IS MY GOLDEN FORMULA

As a jury and active board member of the World Massage Council, I see and I hear you. And I've been taking notes all day long. I repeatedly observe that many participants are mostly lacking in three things:
1. Deep and precise flow of massage strokes
2. Mindfulness practice and
3. The correct use of breathing
So, I was just following the urge to break down the key elements of total relaxation and…
My Golden Sequence Formula Was Born.
Now I teach masseuses all over the world to perform their best massage strategy ever. You will absolutely love it.
Many people think that you have to have a gift from God to get a chance to be recognized as the best massage therapist.
And you know what? Here's the secret. All you have to learn is to…
…FLOW and constantly LET GO.
In other words: Just learn and apply the Hawaiian diagnostic and therapeutic concepts of healing.
Look, I am not here to sell another massage course, but to instill a new path of life.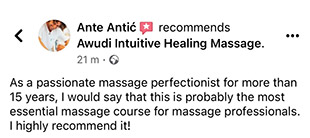 The secret teachings of Lomi Lomi massage is a journey into the Polynesian blueprint for self-development and righteousness.
Hawaiians were considered the bearers of the "light of knowledge" that surrounded this spiritual practice, and the sacred gift was passed down from generation to generation.
SO I'M ON A MISSION
I'm here to keep the knowledge of the original style of Hawaiian lomi lomi massage, before it get's lost, and I am ready to share it with you.
You will learn the correct application of the Lomi-Lomi massage strokes, their ergonomics, the full holistic treatment approach, new innovations and methods.
I'll simple teach you how to heal yourself through the seven principles of life and you will understand how to help your clients with emotional issues such as depression or childhood trauma.
Inside this class
is EVERYTHING You Need
To Know About The Source Of Healing:

By the end of the second level, you are already surfing the waves of harmony, self-discovery, and self-love.
You will be able to apply your personal unique flow of lomi lomi healing techniques. Your clients will love your massage, but that's probably because you've challenged yourself and already learned to love yourself.
The class will be held in english!
After completing the training, you will receive a diploma from our Učilište Supra Studium for Lomi Lomi Healing massage, which is recognized in all EU member states.
ABOUT THE AUTHOR

ALOHA! My name is Awudi Atitsogbui.
I am a past principal of the junior high school…, holistic healer and practitioner…, three-times World Gold Medalist, and Best Holistic Therapist 2021/2022.
For 19 years, I help people to transform their lives through the art of Afro Healing Massage, Ayurveda, EFT/TFT Tapping, Lomi Lomi massage, and more.
Why you should enroll in my class?
Because of my decades of experience, I am willing to share. As a teacher of holistic modalities, I am grateful to have worked with more than 820 therapists individually and in master classes in Italy, Switzerland, Norway, Serbia, India, and West Africa and now for the first time in Croatia.
My passion is to provide holistic knowledge and practical techniques to help therapists to work smarter and with maximum efficiency.
After graduating with me, you can continue your free studies with me via the Telegram group and get daily guidance. I got you 100%!
---
Frequently asked questions:

WHERE AND WHEN DOES THE EDUCATION TAKE PLACE?
Both courses are held in Zagreb and Split
ZAGREB:
Module 1 – The Golden Sequence: 14/15.10.2023. from 9am. to 3pm.
Module 2 – Diagnosis and Treatment: 11/12.11.2023. from 10am. to 4pm.
…at the Maxi Dance Studio at ul. Frane Kesterčaneka 2 (below Rebro Hospital).
SPLIT:
Modul 1: The Golden Sequence: 16./17.09.2023. 9h – 15h
Modul 2: Diagnosis And Treatment 7./8.10.2023. 9h – 15h
…@ Centar za manualnu terapiju Majce & Stojanović, ul. Odeska 18, Split
WHO IS THIS COURSE FOR?
Knowledge of anatomy and physiology is not required for this course, as you will learn everything necessary for practical work.
The participant of the course can be anyone who is looking to learn the world's best relax massage and who wants to change the quality of life for the better: masseurs, physiotherapists, kinesiologists, nurses, beauticians, students and other hands-on therapists who deal with the human body through touch or movement.
WHAT WILL I GET AFTER COMPLETION OF EDUCATION?
After every module, our Učilište Supra Studium issues a diploma of completed education at Lomi Lomi Healing Massage, which is recognized in all EU member states.
WHAT ARE THE METHODS OF PAYMENT?
For a timely reservation it is necessary to make a deposit of 150 €. The remaining payment can be made in cash. Simply click on the booking button or send a an email to [email protected], and you will receive further instructions from us.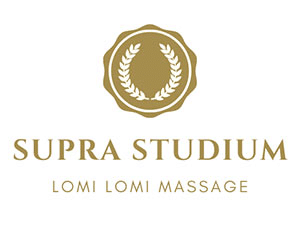 Učilište Supra Studium | Marka Antića 7 | Zaton
Mobile: 095 8558 953 | [email protected] |
Management board: Ante Antić | Supra Studium